Randy Ross is a writer, performer, and web marketing consultant. His fiction and humor have appeared in The Drum, Black Heart Magazine, Side B Magazine, and Calliope, among others. His comedic novel, God Bless Cambodia, was published March 2017 by The Permanent Press. He is currently querying a second novel and writing a third.

His one-man show, The Chronic Single's Handbook, based on God Bless Cambodia, has been featured at 25 fringe theater festivals across the U.S., Canada, and in Edinburgh, Scotland. Ross's latest one-man show, Tales of a Reluctant World Traveler, is currently being featured at theater festivals, libraries, senior centers, and other venues around the U.S. and Canada. As a member of Boston's Fort Point Arts Community, Ross produced and hosted live events in Boston's Seaport.
A comedic novel offering an unflinching look at how men feel about sex, love, marriage, and massage parlors. For readers of Jonathan Tropper, Joshua Ferris, and Sam Lipsyte.
"Very entertaining" -- Booklist

"Consistently funny" -- The Jewish Post

"...this story of a flawed character's midlife crisis becomes an easy one to relate to." -- Kirkus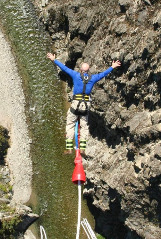 Sixteen weeks, four continents, three bungee jumps, and I couldn't come home soon enough. How a Boston homebody turned a solo trip around the globe into a comedy novel and an acclaimed one-man show. A one-hour, multimedia event featuring a travelogue, story-telling, and an off-kilter author talk.

"Ross has a way with humor"
"Absolutely hilarious"
-- Utah Theatre Bloggers Association

Selected by Airbnb as a high-quality experience for Boston visitors. 
Join Our Mailing List
Stay up-to-date on the latest announcements, offers and updates from us.