Current Show: Tales of a Reluctant World Traveler

Sixteen weeks, four continents, three bungee jumps, and I couldn't come home soon enough. This is the story of how a Boston homebody turned a solo trip around the globe into a comedy novel and an acclaimed one-man show. The one-hour multimedia event includes a humorous travel slide show, readings from my novel God Bless Cambodia and performances from my show The Chronic Single's Handbook.
Audience: 
General public, comedy lovers, people interested in world travel, writers
Praise for the Show:
"…brought a large and diverse crowd"
"...had us all laughing out loud!"
"highly recommend working with Randy."
Bri Ozanne,
Adults Services and Programming, Medfield Public Library
"Absolutely hilarious"
"animated story-telling"
"a theatrical experience"
Utah Theatre Bloggers Association (Salt Lake City fringe theater festival)
"Our senior residents rated it as one of the best performances they have seen all year, and stayed after to chat with Randy, a most endearing presenter."
Lori Green, Activities Director, Visiting Nurse Assisted & Senior Living Communities, Somerville, Mass.

Selected by Airbnb as a high-quality experience for Boston visitors.


Links:
- Promotional materials: photos, bio, etc
- Listing on Solo Together web site

- Listing on Massachusetts Board of Library Commissioners' web site
- References on Linked In
- Two-page reading list for show attendees
(Link to PDF to share, download, or print.)




Show can be customized for length and audience interests.
I am happy to assist with marketing and promotion of lectures using my social media contacts, web-site, and traditional PR outreach.

Video Trailer

Map of Trip of Trip Around the World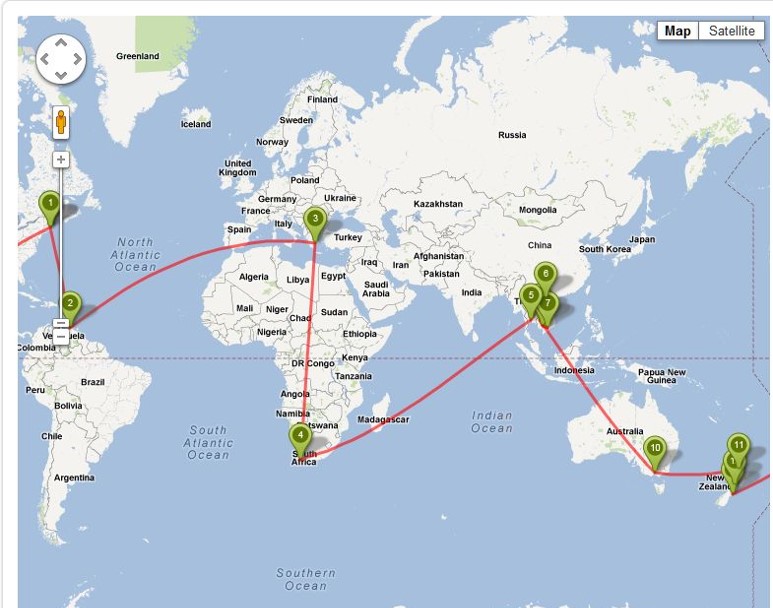 Not for the Squeamish

Previous Show: The Chronic Single's Handbook

The Show

"The Chronic Single's Handbook" is a 55-minute solo show about a chronically-single guy who takes a trip around the world hoping to change his luck with love.
The one-man play is sweet, innocent, occasionally naughty, slightly true, and combines the personal journey of "Eat, Pray, Love" with the naive silliness of "The 40-Year-Old Virgin."

The show is based on my novel, which was published by The Permanent Press in March 2017. The show has been featured at fringe theater festivals around the U.S., Canada, and in Edinburgh, Scotland. The "Chronic Single's Handbook" was selected by Airbnb as a "high-quality" Experience for Boston visitors.
★★★★ "Ross's honesty makes the self-deprecating voyage of sometimes lurid self-discovery a lot of fun to watch."
-- Winnipeg Free Press (Winnipeg fringe festival)

"Ross puts on a delightful show that kept the crowd laughing at all the right times. A Fringe show that is worth seeing — for the chronically single or very married alike."
-- Watermark Online (Orlando fringe festival)

"Sharply funny" "Some of life's tougher punchlines" "A quality solo show"
-- FringeReview (Edinburgh fringe festival)

"Compelling and amusing (in a guilty sort of way). The cohesion of the show is flawless. Ross is himself a meticulous and seasoned performer, and no moment of the show seems unpolished or misplaced."
-- Pittsburgh in the Round (Pittsburgh fringe festival)

"A huge success…drew one of the largest audiences we've ever had for a live performance."
-- Paul Kuhne, Hostelling International Boston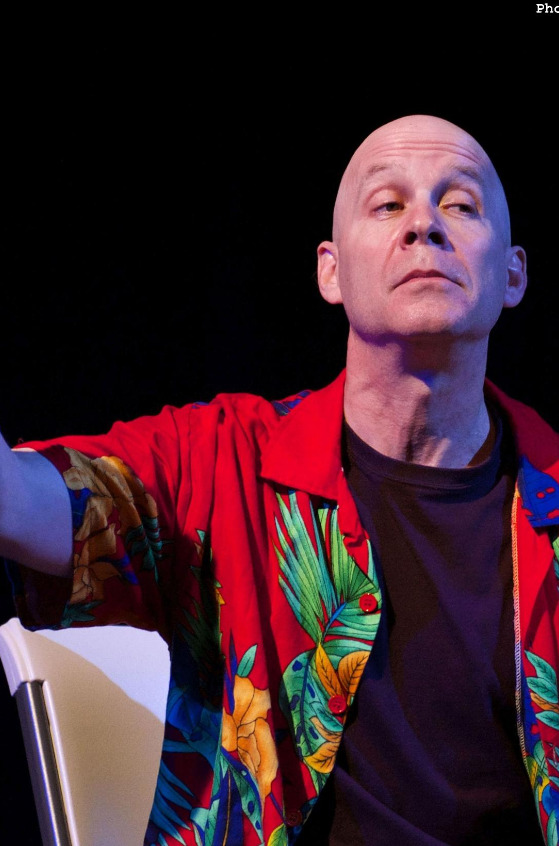 Show Poster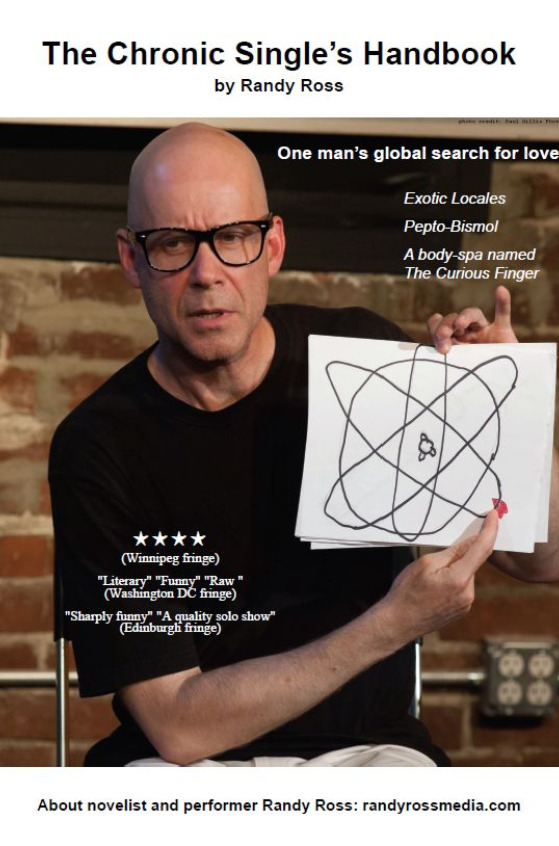 Reviews of Airbnb Shows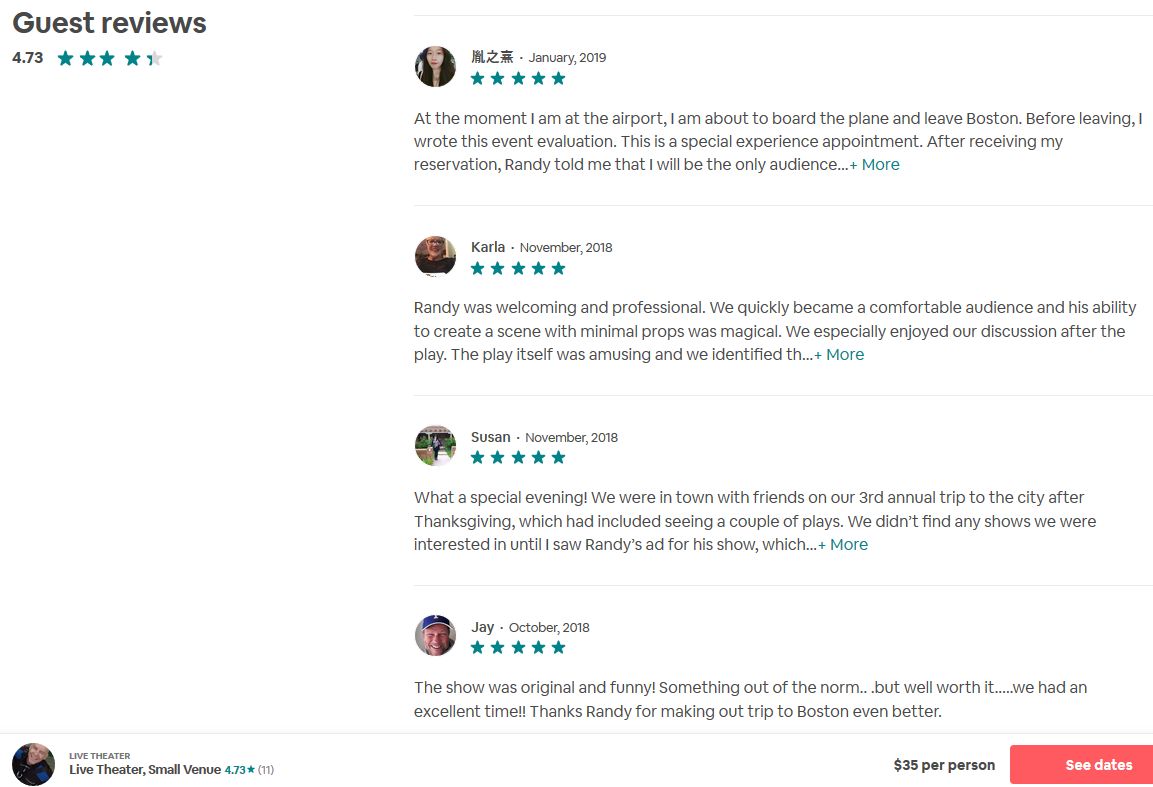 Show Program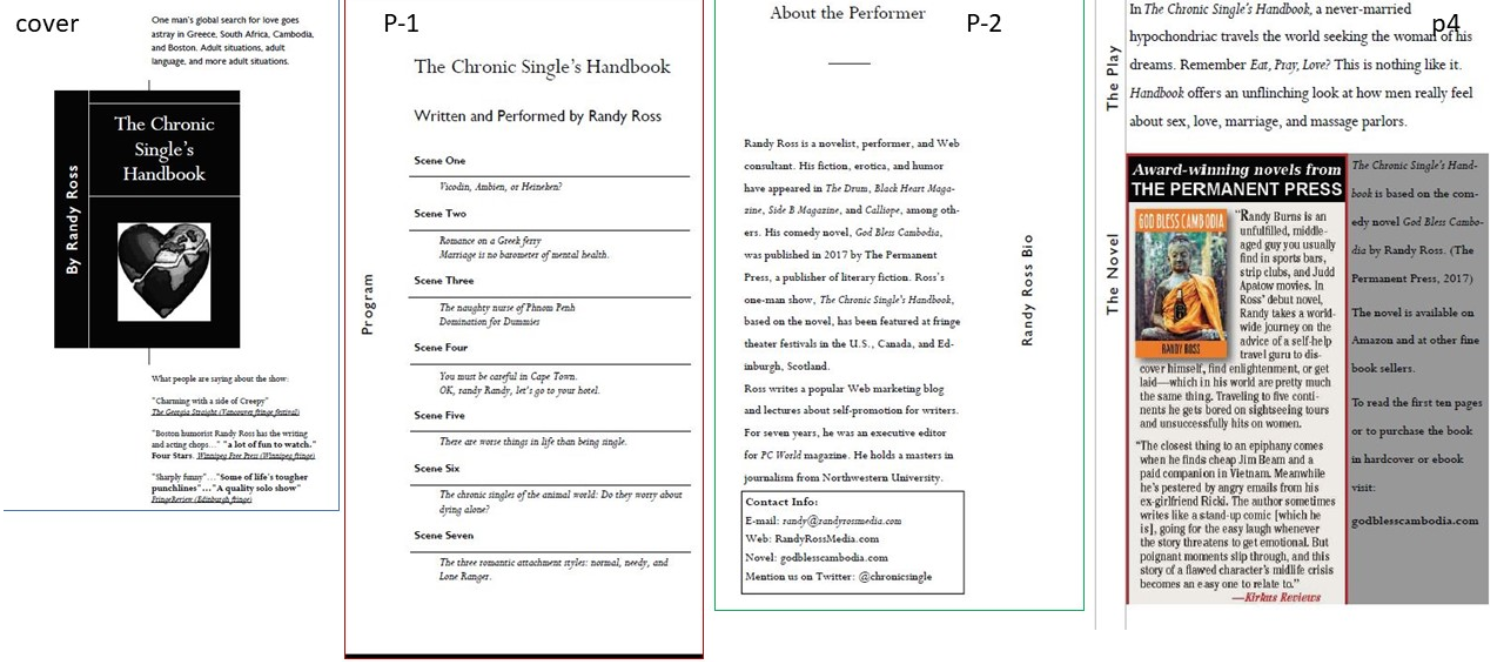 Join Our Mailing List
Subscribe to stay up-to-date on the latest announcements, offers and updates from us.